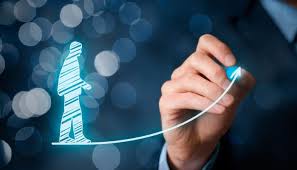 Comment identifier et mesurer les risques RH ? Le pilotage des risques est-il possible ? Quelles spécificités prendre en compte pour les anticiper et les prévenir ? 
Dans une vision des ressources humaines comme moteur de création de valeur pour l'entreprise, cet ouvrage affirme que la gestion des risques RH s'envisage comme un véritable enjeu dont chaque acteur peut tirer parti. 
À l'appui de retours d'expérience des auteurs, de nombreux entretiens auprès de DRH et experts de la gestion des risques, cet ouvrage fournit les éléments clés de compréhension pour mieux percevoir ce sujet récurrent que tous les dirigeants, responsables RH et managers appréhendent, mais qui reste pourtant encore mal compris voire méconnu. 
Intégrant les études les plus récentes sur les risques RH ainsi qu'un focus sur d'autres pratiques de gestion de ces risques, ce livre apporte une triple vision descriptive, analytique et prospective des risques liés aux RH, dans l'objectif d'améliorer la qualité de vie au travail des collaborateurs. En vente en libraire ici

Les auteurs sont :
Abdel BENCHEIKH est directeur des risques et de l'audit interne du groupe House of RH. Il est fondateur associé de Prométhée Partners, expert technique et stratégique en gouvernance, risques et audit interne.
Nicolas DUFOUR est docteur en gestion, responsable des risques et du contrôle interne dans une mutuelle. Il est aussi professeur des universités associé au CNAM et professeur à Paris School of Business.